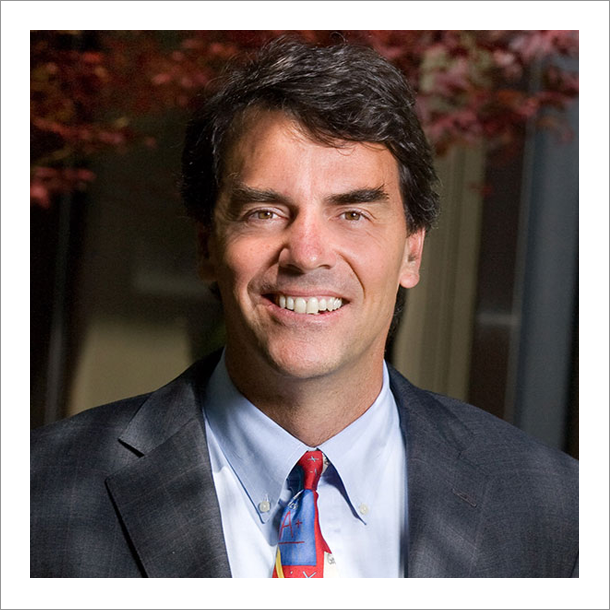 Tim Draper is chairman of Draper Athena and the founding partner of Draper Fisher Jurvetson. His original suggestion to use "viral marketing" in web-based e-mail to geometrically spread an Internet product to its market was instrumental to the successes of Hotmail and YahooMail, and has been adopted as a standard marketing technique by hundreds of businesses. On behalf of DFJ, Tim currently serves on the boards of Everything, Mode Media, Prosper, and Miartech. DFJ's previous successes include: Tesla Motors (NASDAQ: TSLA), Solar City (NASDAQ: SCTY), Skype (acq by EBAY), Overture.com (acq by YHOO), Baidu (NASDAQ: BIDU), Parametric Technology (NASDAQ: PTC), Hotmail (acq by MSFT), PLX Technologies (NASDAQ: PLXT), Preview Travel (NASDAQ: TVLY), Digidesign (NASDAQ: AVID), and many others.
Tim launched the DFJ Global Network. He founded or co-founded DFJ ePlanet (global), DFJ Gotham (New York City), Zone Ventures (Los Angeles), Epic Ventures (Salt Lake City), Draper Atlantic (Reston), Draper Triangle (Pittsburg), Timberline Ventures (Portland), Polaris Fund (Anchorage), DFJ Frontier (Sacramento and Santa Barbara), DFJ Vina Capital (Vietnam), and DFJ DragonFund (Shanghai).
As an advocate for entrepreneurs and free markets, Tim is regularly featured as a keynote speaker in entrepreneurial conferences throughout the world, has been recognized as a leader in his field through numerous awards and honors, and has frequent TV, radio, and headline appearances. He was #52 on the list of the 100 most influential Harvard Alumni, and #7 on the Forbes Midas List. He was named Always-On #1 top venture capital deal maker for 2008. He was awarded the Commonwealth Club's Distinguished Citizen Award for achievements in green and sustainable energy. His blog is featured at www.theriskmaster.com.
Tim founded Draper University of Heroes, an immersive boarding school in San Mateo, California for students 18-24 years old, dedicated to encouraging proactive entrepreneurship. Tim is the course creator and Chairman of BizWorld, a 501c3 organization built around simulated teaching of entrepreneurship and business to children. He also serves on the Harvard Business School Board of Dean's Advisors.
Tim launched "Six Californias," a statewide initiative to create six new states and dissolve a failed one in California. Previously, Tim served on the California State Board of Education. In November 2000, Tim launched a statewide cyber-initiative on school choice for the California general election. He was a member of Singapore's International Economic Council and Ukraine's Orange Circle. He was on the board of UC Berkeley's Haas School of Business. He has a BS in electrical engineering from Stanford University, and an MBA from Harvard Business School.